WHY STANDARD CUTLERY POUCHES BY EUROPOCHETTE®?
Products ordered from our standard collection are in stock and can be delivered immediately. If you wish to complete your order today, feel free to contact us. We would be happy to help.

Our standard collections are available in 4 easy going designs.
Create an elegant atmosphere with BARI, opt for a contemporary tabletop decoration with LIMA or mix and match your favorite colours with the new UNICOLOR collection. Our ECO-LINE collection consists of 100% recycled material and of course we have not forgotten about the children. For the littlest of diners we created a special "KIDS" collection.

COMBINATION WITH PLACEMATS

Combine the cutlery pouches of your choice with a placemat from the range, and create a total table experience for your customers.
COMBINATION WITH COFFEE PLACEMATS AND COASTERS

Complete your table setting with tray mats and coasters in the same design. Our collections are available with different colour accents.

CLASSIC CUTLERY POUCHES WITH 2-PLY TISSUE QUALITY NAPKIN

All of our standard cutlery pouches are available in our "classic" size, 85 mm x 202 mm, with a 230 mm x 390 mm 2-ply tissue napkin.
With the creation of our newest collection, UNICOLOR, we chose to add a second "royal" sized pouch, 100 mm x 202 mm, filled with a 390 mm by 390 mm double point napkin  for a selection of our available colors. For a custom size, your own design or a different quality napkin, please have a look at our personalised products.
OUR 4 COLLECTIONS: BARI, LIMA, UNICOLOR AND ECO-LINE

1
Pouch (8.5 x 20 cm) with 2-ply tissue napkin (23 x 39 cm)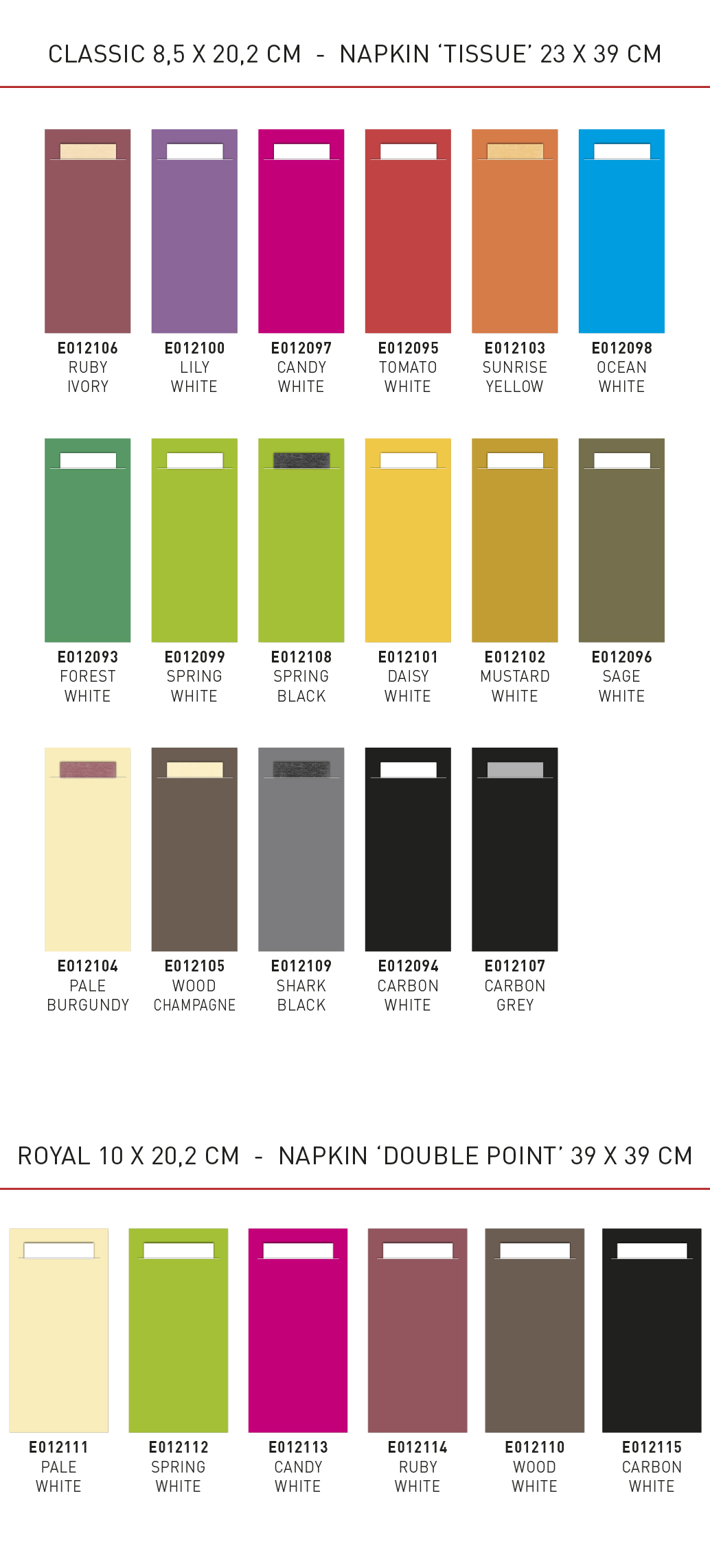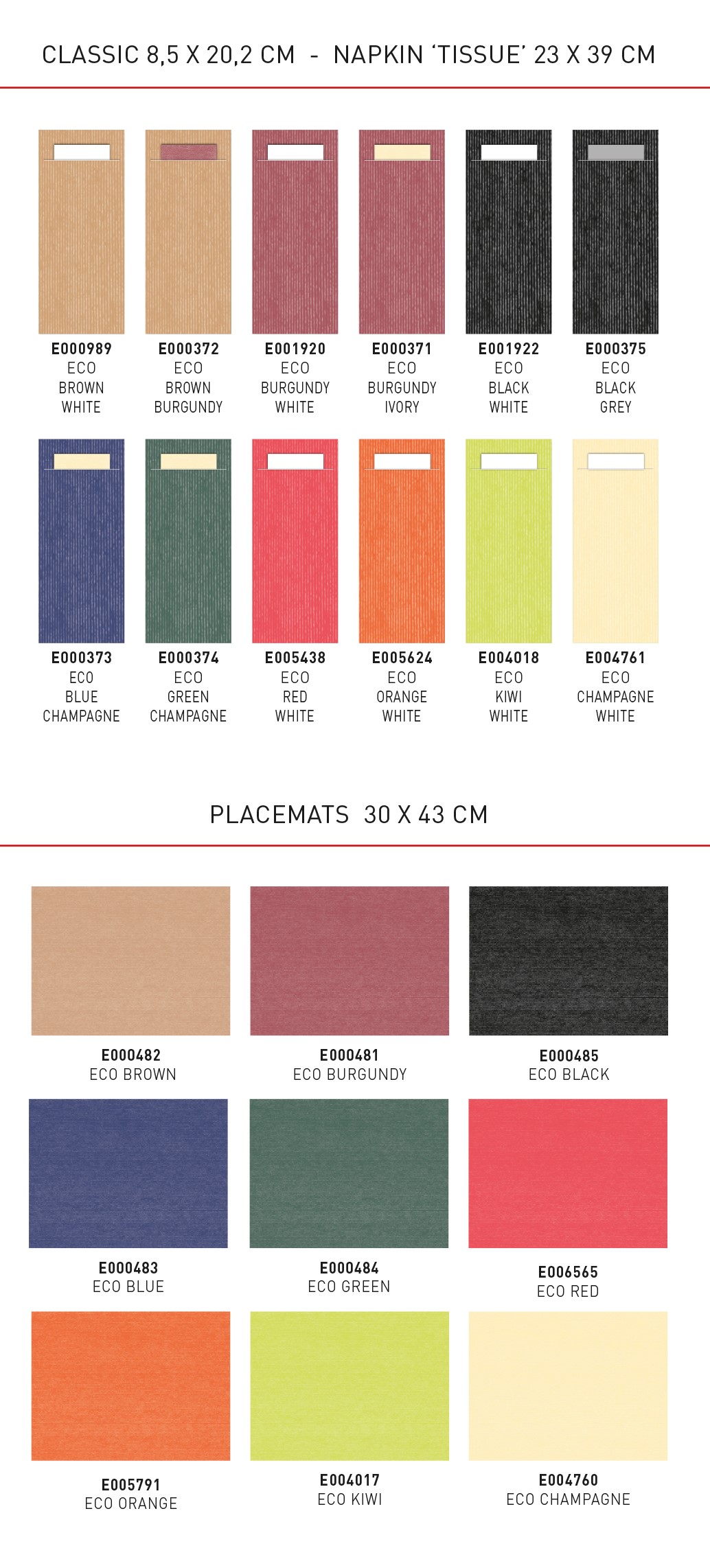 1
Ecoline collection (100% recycled material)